Elk Grove Concrete Driveway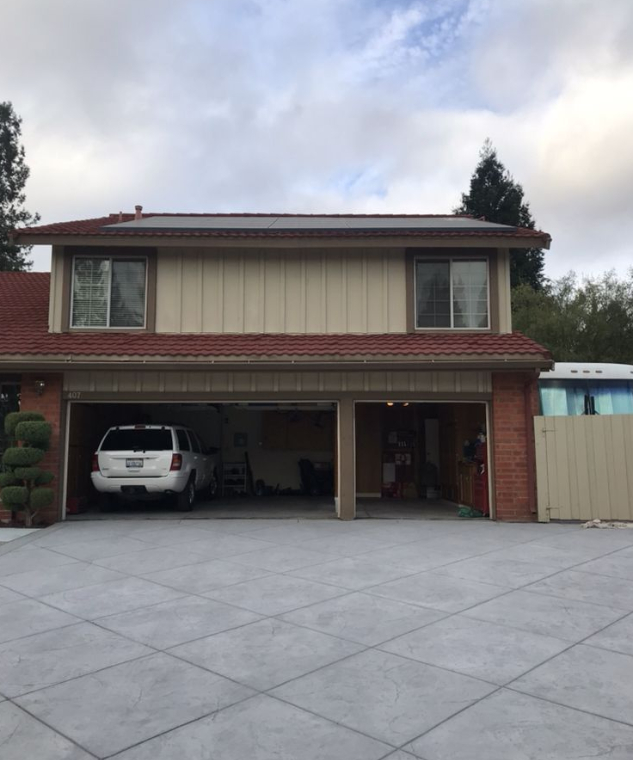 Elk Grove Concrete Company is the best place to go for concrete driveway service in Elk Grove, CA. We have many years of experience providing quality services to our customers. Our team of experts is dedicated to ensuring that you are completely satisfied with your experience. We offer a wide range of services, including driveways, sidewalks, and patios. We also provide stamped concrete and decorative concrete services. If you are looking for the best concrete driveway service in Elk Grove, CA, then look no further than Elk Grove Concrete Company!
Give us a call at 916-536-7676 to learn more about concrete driveway in Elk Grove, CA.
Advantages of Concrete Driveway
Concrete driveway has many advantages that make it a popular choice for homeowners.
Durable
When it comes to driveways, concrete is one of the most durable options you can choose. It's able to withstand heavy traffic and weather extremes, which is why so many commercial businesses choose it for their parking lots. Concrete driveways can last for decades with proper care, and they require very little maintenance. If you're looking for a driveway that will stand the test of time, concrete is a great choice. 
Low Maintenance
As mentioned above, concrete driveways require very little maintenance. You'll need to do some occasional sweeping and cleaning, but that's about it. They're also not susceptible to damage from insects or rot like other materials.
Aesthetically Pleasing
Concrete driveways come in a variety of colors and textures, so you can find an option that fits your home's style. Stamped concrete is a popular choice for those who want a more decorative look. If you're looking for something simple and sleek, plain concrete is a great option. No matter what your taste is, you can find a concrete driveway that will suit your needs. 
Disadvantages of Concrete Driveway
Concrete driveway also has a few disadvantages that you should be aware of before making a decision.
Cost
One of the biggest drawbacks of concrete driveways is the cost. They are generally more expensive than asphalt or gravel, but they can last much longer if properly maintained.
Installation Time
Another downside to concrete driveways is the installation time. It can take days or even weeks for the concrete to cure properly, so you'll need to plan ahead if you're having one installed.
Temperature Sensitivity
Concrete is sensitive to temperature changes, so it can crack in cold weather or during extreme heat waves. Be sure to have your driveway inspected regularly to check for any damage.
How to Maintain a Concrete Driveway
Now that you know the pros and cons of concrete driveways, you can make an informed decision about whether or not they're right for your home. If you do decide to go with concrete, there are a few things you can do to keep it in good condition.
Clean It Regularly
Sweep your driveway regularly to remove any dirt, debris, or leaves. You can also use a hose to power wash it clean. Be sure to do this on a regular basis to prevent staining.
Repair Cracks Promptly
If you notice any cracks forming in your driveway, be sure to have them repaired as soon as possible. This will help prevent them from getting worse and causing further damage.
Apply a Sealant 
Applying a sealant to your concrete driveway can help protect it from weather damage and stains. Be sure to reapply the sealant every few years to keep your driveway looking its best.
Contact Elk Grove Concrete Company Today!
If you're looking for the best concrete driveway service in Elk Grove, CA, contact Elk Grove Concrete Company today. We offer a wide range of services to meet your needs. Give us a call at 916-536-7676 to learn more about our services or to schedule an appointment.