Elk Grove Stamped Driveway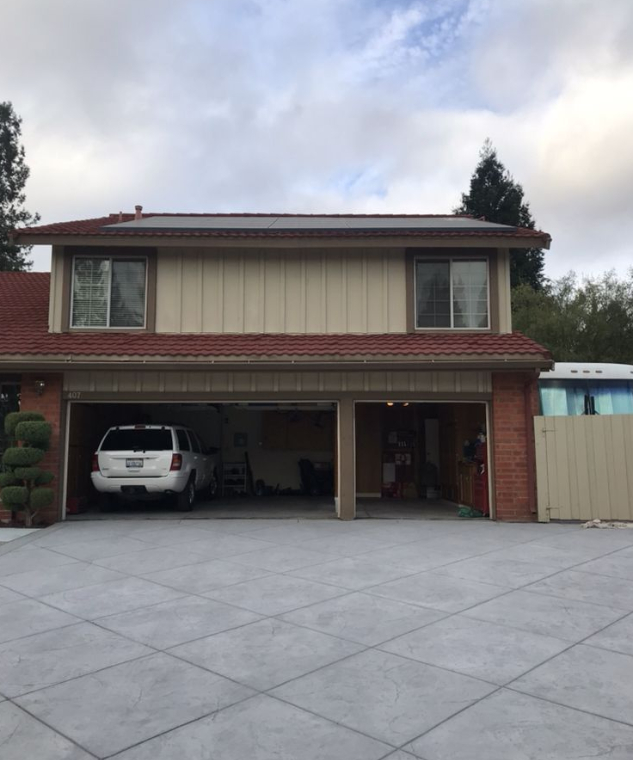 When it comes to home improvement projects, few are as popular as stamped concrete driveways. They add a touch of elegance and style to any home, and they're surprisingly affordable. But with so many contractors out there offering stamped concrete services, how do you know which one to choose? Elk Grove Concrete Company is a good option for several reasons.
Elk Grove Concrete Company is a well-known and respected stamped driveway construction company in Elk Grove, CA. We have many years of experience in the industry, and our team of experts knows how to create beautiful driveways that will add value to your home. We use only the highest quality materials in our construction projects, and we always strive to meet or exceed our clients' expectations.
If you're looking for a reliable and professional stamped driveway construction company, Elk Grove Concrete is the right choice for you! Give us a call at 916-536-7676 to get free estimates.
Advantages of Stamped Driveway
Aesthetically Pleasing – Stamped driveways can greatly improve the curb appeal of your home. If you're looking to sell your home in the future, a stamped driveway can increase its value.

Durable and Long-Lasting – Stamped concrete is made to last. It's a very durable material that can withstand heavy traffic and weather conditions. With proper maintenance, a stamped driveway can last for many years.

Low Maintenance – Once your stamped driveway is installed, there's not much you need to do to maintain it. You'll need to reseal it every few years, but other than that, it's a low-maintenance option.

Many Different Design Options – There are many different design options available when you choose stamped concrete. You can choose from a variety of colors, patterns, and textures. This gives you the ability to create a unique look for your home.
Disadvantages of Stamped Driveway
Expensive – Stamped concrete can be more expensive than other driveway materials, such as asphalt. However, it's important to remember that stamped concrete is a long-term investment. Its durability and low maintenance costs will save you money in the long run.

Difficult to Repair – Once stamped concrete is installed, it can be difficult to repair if it becomes damaged. This is because the design is created by imprinting a pattern into the wet concrete. As a result, any repairs will be very visible.
Stamped Concrete Driveway Installation Process
The installation process of stamped concrete driveways is fairly simple. First, the area where the driveway will be installed is excavated and graded. Next, a base material, such as gravel, is compacted into place.
Once the base is prepared, the concrete is poured and smoothed into place. Once it's dry, a release agent is applied to prevent the stamps from sticking to the concrete. The stamps are then pressed into the wet concrete to create the desired design.
Finally, a sealer is applied to protect the stamped concrete and give it a glossy finish.
Contact Elk Grove Concrete Company Today!
If you're interested in having a stamped concrete driveway installed at your home, contact Elk Grove Concrete Company today! We'll be happy to answer any questions you have and give you a free estimate. Call us now at 916-536-7676!